SoftPos - Κινητό Τερματικό
Ανακαλύψτε το μέλλον των πληρωμών.
Η Vpayments σας επιτρέπει την αποδοχή των ανέπαφων πληρωμών που πραγματοποιούνται με κάρτα και οποιουδήποτε εικονικού ισοδυνάμου της που προστίθεται στο Google Pay, το Apple Pay, τα φορετά ή τα ιδιόκτητα πορτοφόλια HCE με το Worldline SoftPos.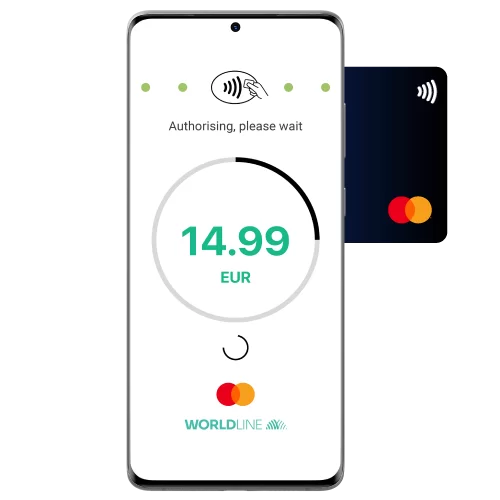 Χαρακτηριστικά του Worldline SoftPos
Vpayments enables acceptance of contactless payments made with plastic card and any of its virtual equivalents like Apple Pay, Google Pay and any other virtual wallets.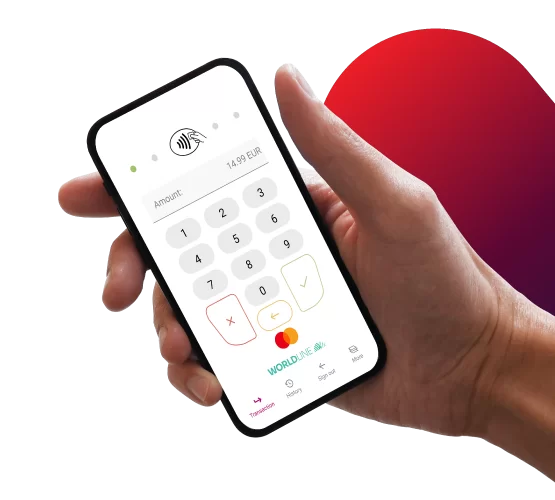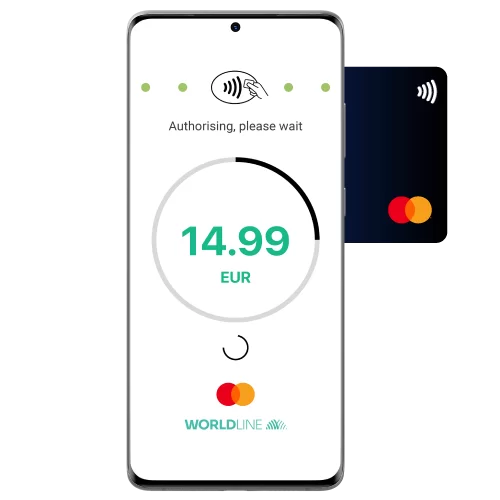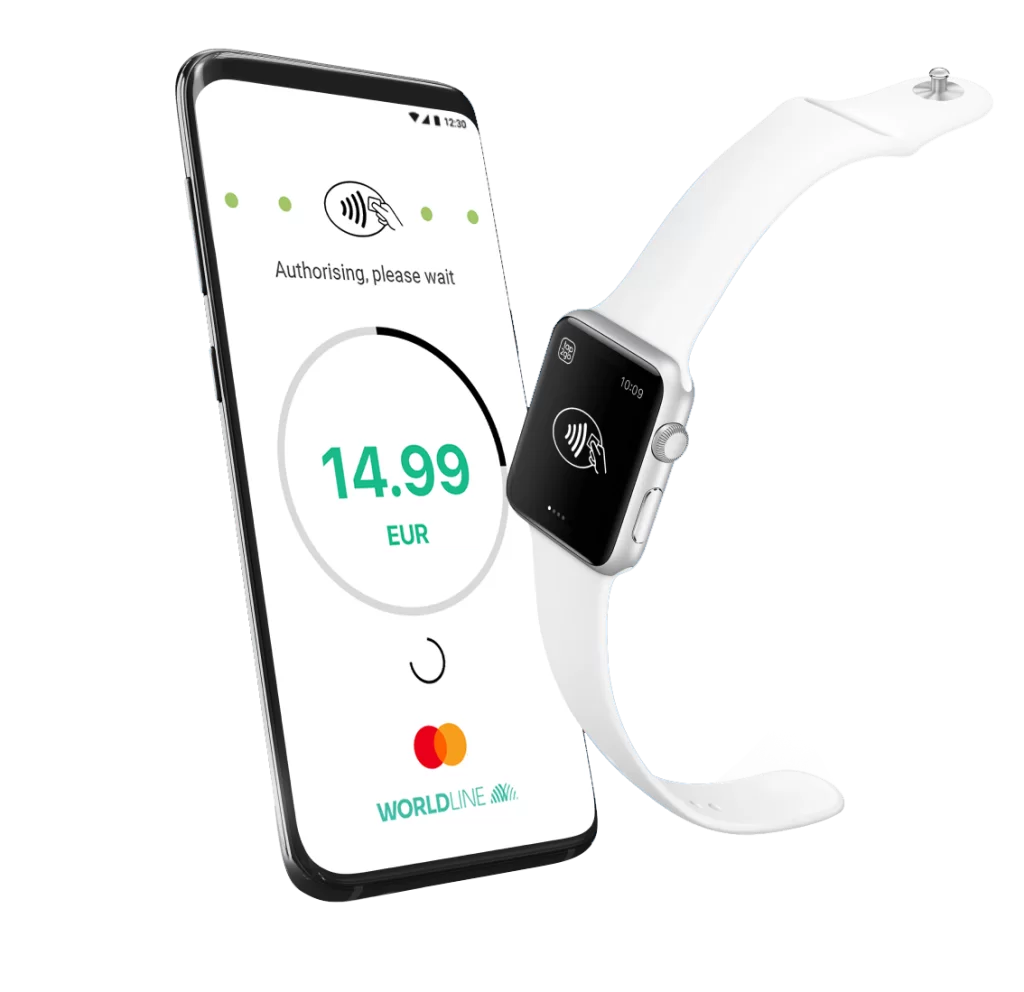 We are manufacturer independent
Runs on all phones with NFC module and Android 8.0 OS or higher. Accepts payments with Google Pay, Apple Pay wallets, and wearables.
Security level approved by Visa and Mastercard
Procedures built-in: device attestation, asymmetric keys stored in hardware-backed secure element, client certificates, attack prevention procedures, PIN required.
No extra hardware required. Merchant handset is enough.
Υψηλή επεκτασιμότητα
Κινητικότητα
Ιδανικό για εξ αποστάσεως και εκτός καταστήματος πωλήσεις
Ιδανικό εργαλείο για γρήγορη διεκπεραίωση πληρωμών
We don't need any additional hardware, therefore it doesn't need materials, labour and energy to be manufactured in a factory.
No need to deliver the devices – reduces pollution created by cars and freights.
Transaction confirmation is digital, no paper is wasted on printing it.
No additional power consumption
Traditional terminals require charging, while SoftPos uses the power of your existing device.
No spare parts and on-site maintenance
Upgrades are managed online, there's no need to send servicemen to merchants or replace hardware parts.
We encourage our employees to be eco-friendly and sustainable to reduce the amount of waste produced.
Ολόπλευρη υποστήριξη καρτών
Προσφέρουμε συμφωνίες αποδοχής για τις ακόλουθες χρεωστικές και πιστωτικές κάρτες.