POS terminals are much more than devices that accept payments. They have evolved into business-critical tools with key impacts on both customer experience and business operations.
Vpayments always has the perfect cashless payment solution on hand – precisely tailored to the specific requirements of your industry.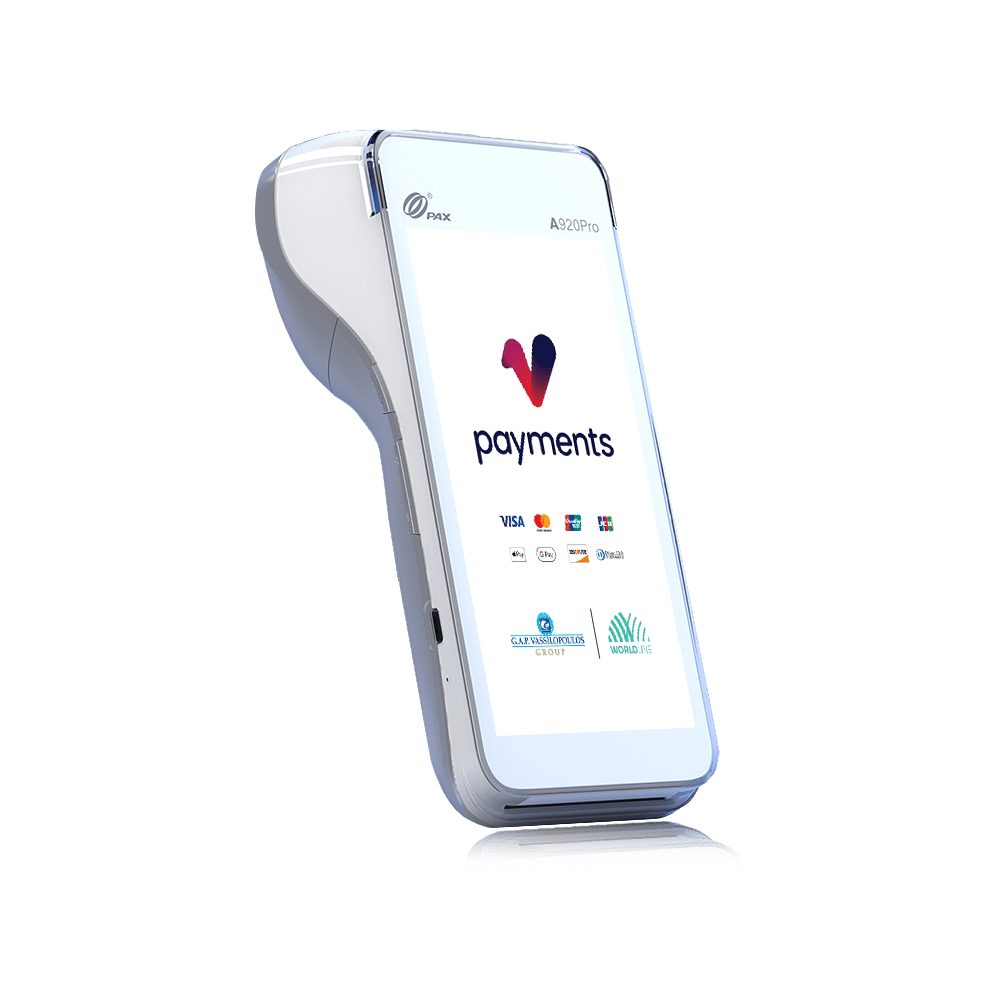 Let's start with the simplest, most widely adopted solution out there – the desktop terminal.
This is ideal for new as well as small to medium businesses looking for an easy way to accept card payments.
Just plug in the cable and watch the money start flowing.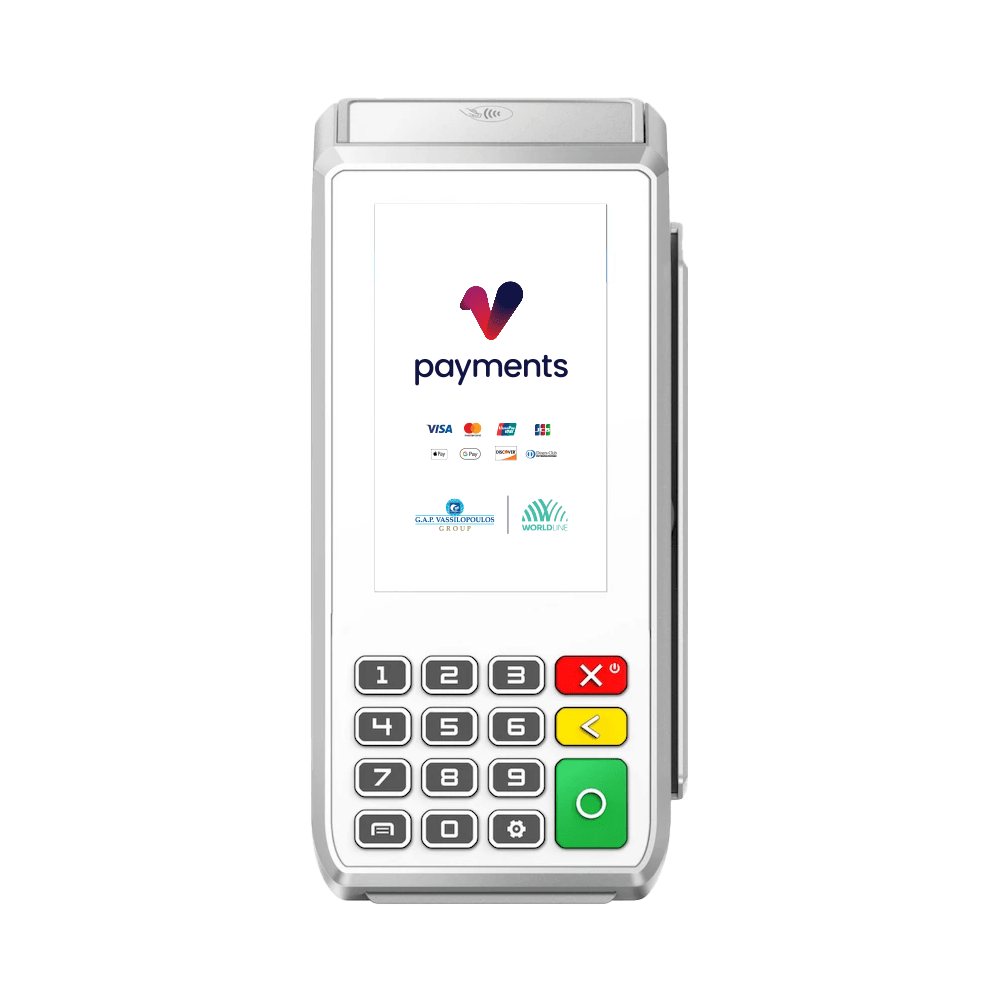 Introducing PAX's smallest desktop payment terminal yet.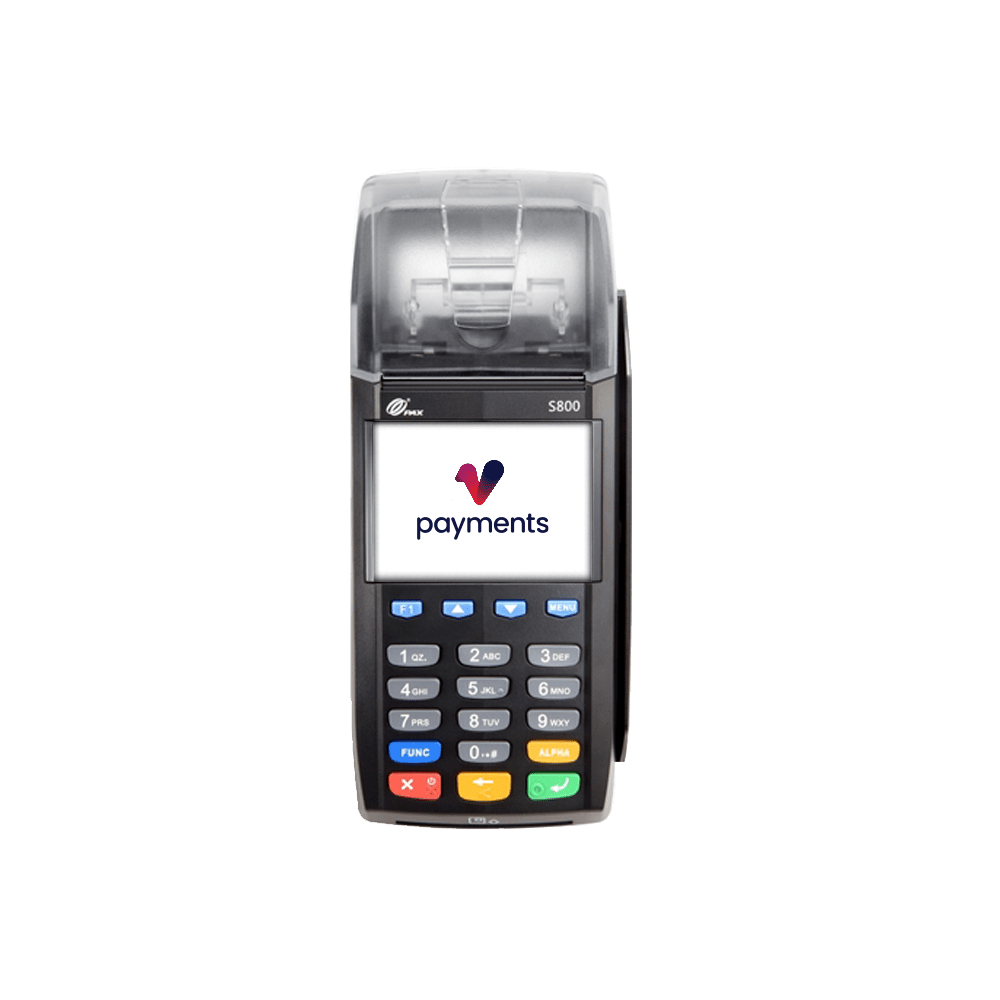 PAX's S800 is the world's most innovative countertop payment terminal. 
Wireless headphones, wireless charging stations, wireless keyboards – we live in the era of mobile solutions, and terminal payments are no exception to this wave of innovation.
Allow your customers to pay from the comfort of their chair in a restaurant, in the back of a taxi or standing next to products in a store.
Integrated Terminals
& Accessories
POS-integrated payment terminals feature contactless technology and can be easily integrated through any interface into your existing cash register infrastructure.
They are ideal for busy stores with high levels of customer frequency.
From gas stations and vending machines to parking lots and automated supermarket checkouts, self-service payment is becoming the new payment norm.
A new generation for an unattended experience designed to increase unattended sales.