Q80 Countertop Payment Terminal
Introducing PAX's smallest desktop payment terminal yet, the Q80 comes packed with state-of-the-art technology, exceptional levels of security and all required industry certifications.
With multiple connectivity options and a large bright colour touch screen, the Q80 enables merchants everywhere to accept any type of transaction,
including mobile wallet and NFC payments such
as Apple Pay and Samsung Pay.
With a broadest range of business Apps, the Q80
offers best-in-class user experiences featuring
a large and rich interface.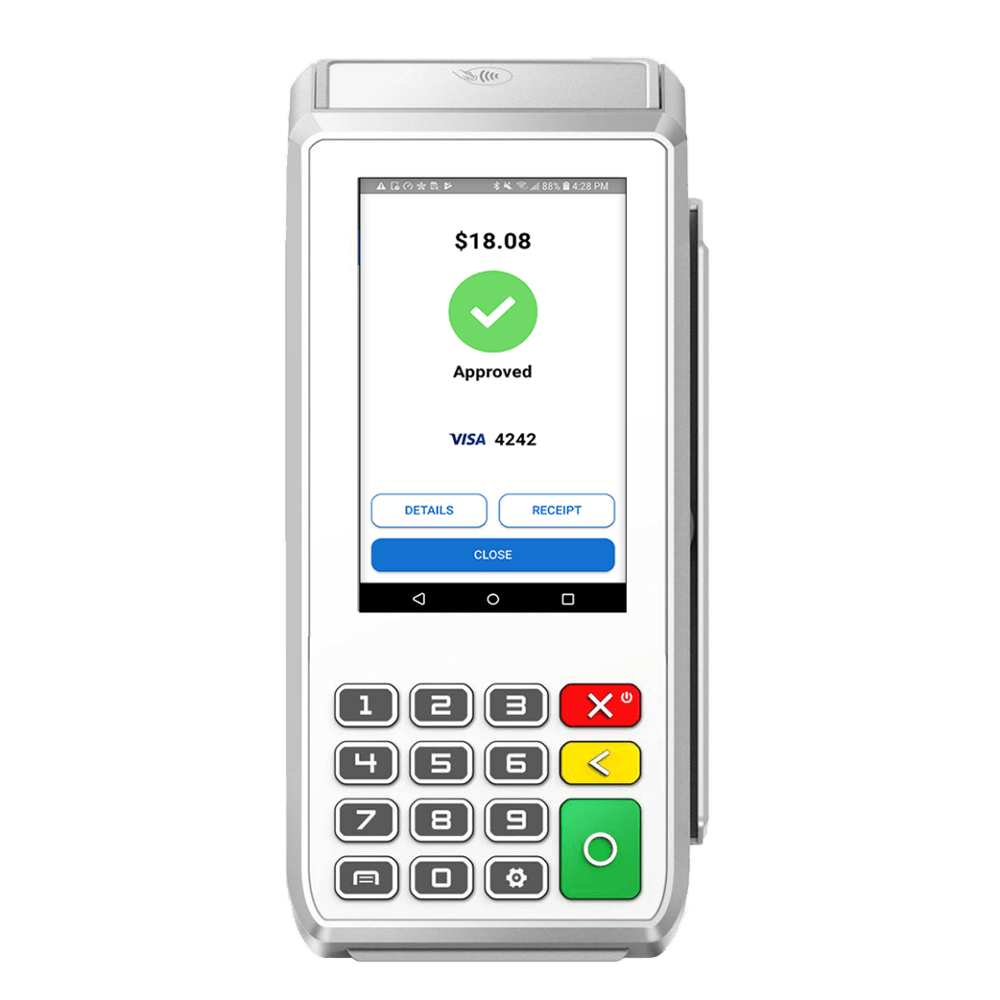 We offer acceptance agreements for the following
debit and credit cards: