A920 Pro - Mobile Terminal
The A920 Pro can handle it all, from traditional card payments to mobile wallets to QR code transactions. 
It is designed for all vertical markets and special projects such as public transport, home delivery, queue busting, petrol.
Thanks to its double memory, it is the ideal solution to host the most complex applications to manage table orders and loyalty with rewards catalogue. All perfectly integrated with any payment method.
With a faster processor, larger HD screen, professional infrared barcode scanner and a 5MP camera, it supports a wide range of advanced connectivity options, as well as NFC contactless, electronic signature capture and massive amounts of memory to enable exceptionally fast processing of payments and applications.
Powered by Android 8.1
Cortex A53 processor
5.5″ capacitive touchscreen
4G + WiFi + Bluetooth
Contactless + chip & PIN + magstripe
PIN on Glass
5MP rear camera
Professional scanner
5150mAh / 3V battery
PCI PTS 5.x SRED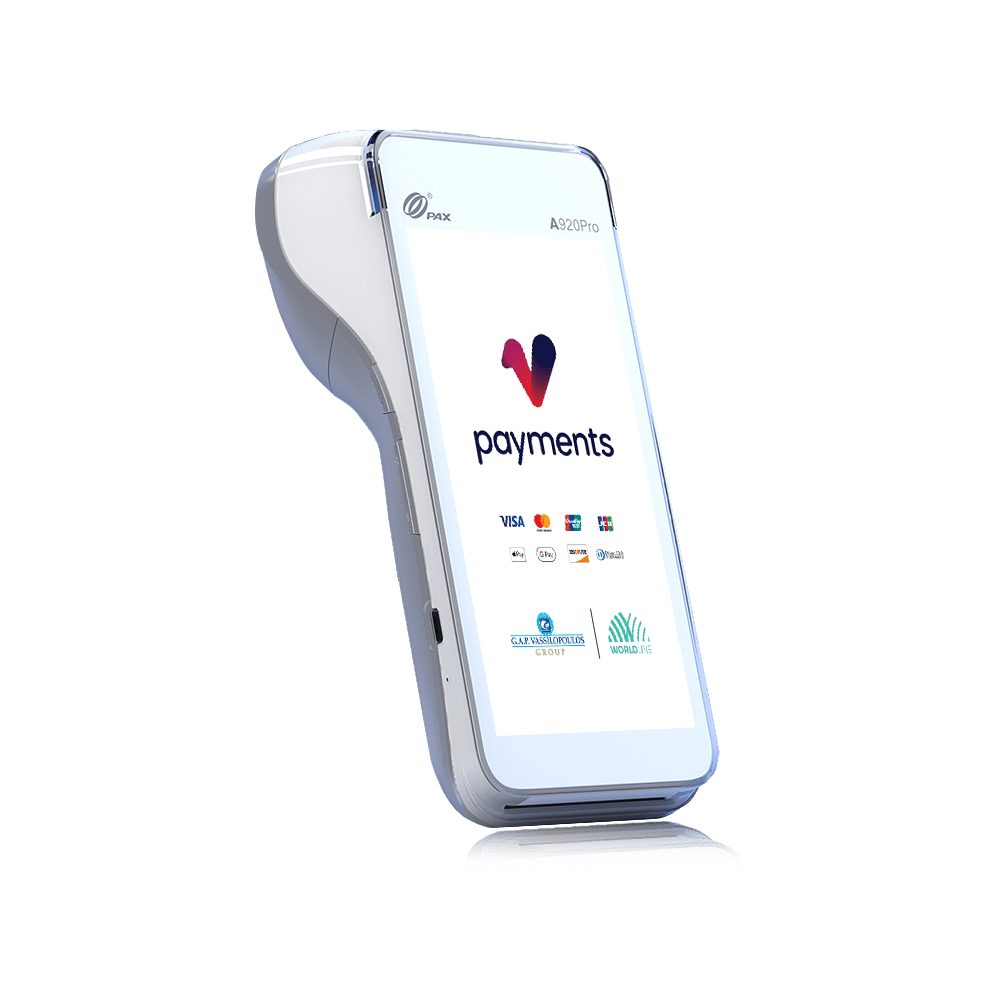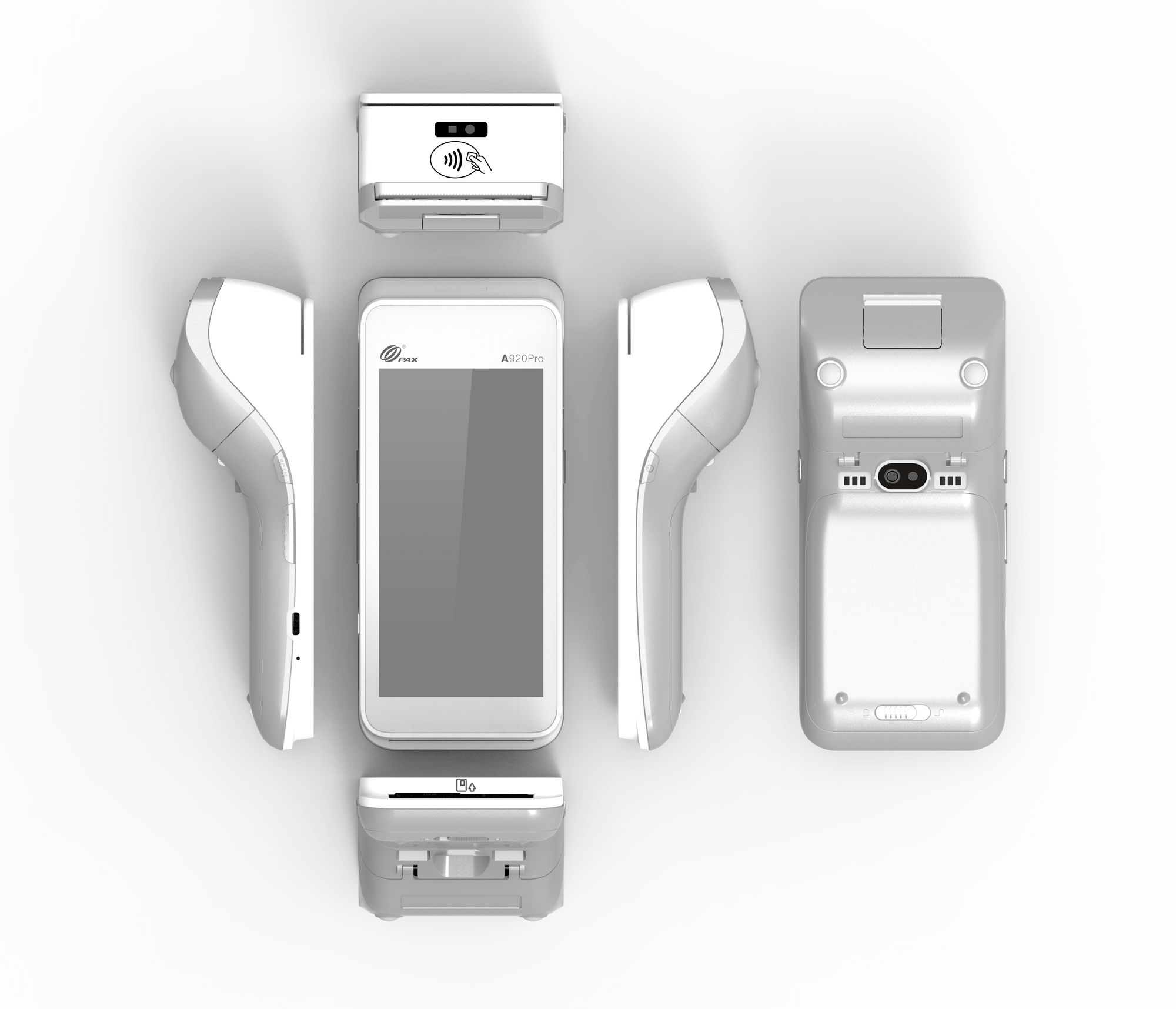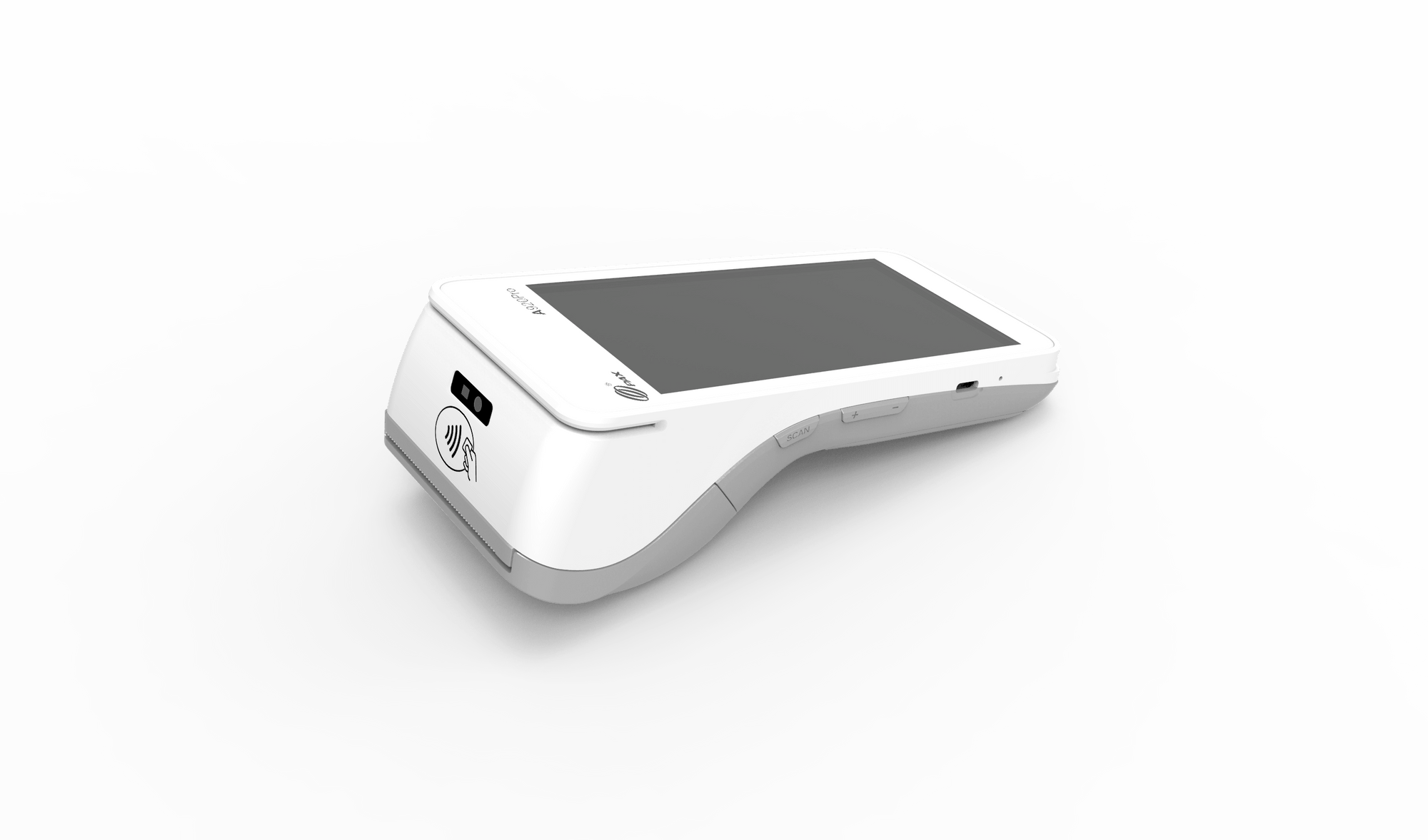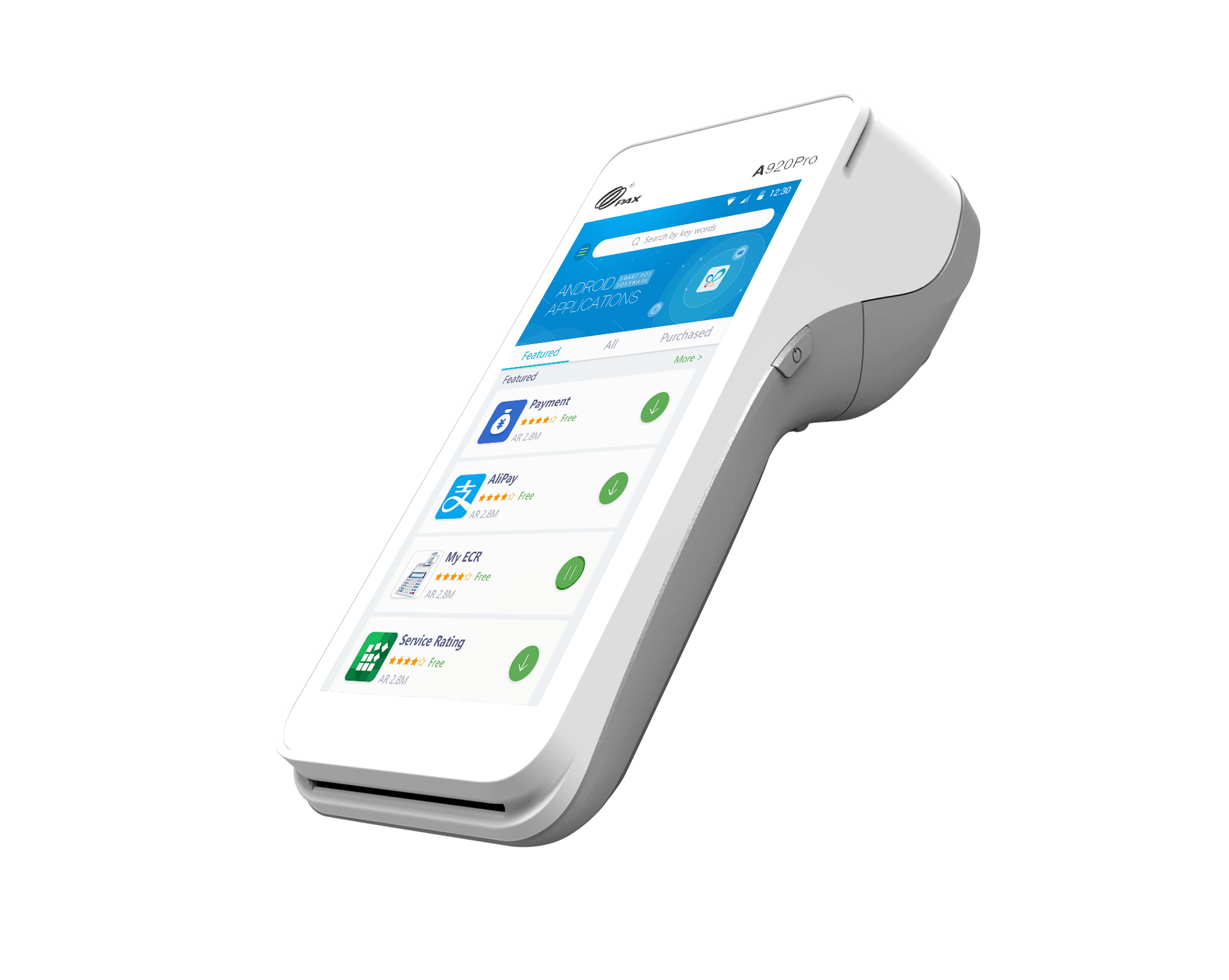 We offer acceptance agreements for the following
debit and credit cards: