Online payments are a $6.6 trillion industry. Broad acceptance of debit and credit cards as well as fast and reliable processing of retail transactions are the pillars you need to be competitive and Vpayments can provide you with the custom solutions you need.
Some of the many benefits of online payments
More sales from spontaneous purchases.
Centralized billing for all debit and credit cards.
24/7 authorization of manual transactions.
Quick, secure billing process
Clear, comprehensive overview
Customized analysis tools
DCC (Possibility of currency conversion)
Payment Solution Saferpay
The comprehensive e-payment solution from Vpayments for easier and more secure payment in your online shop. Are you looking for a suitable e-payment solution for your online shop?
We can offer you professional e-payment products to suit all your requirements! Saferpay is the comprehensive e-payment solution for easier and more secure payment in your online shop
Saferpay Secure PayGate
Secure payments on the Internet – you don't even need to have your own webshop.
With Saferpay Secure PayGate, you can accept orders via any communication channel, even if you don't have your own webshop.
Once the order has been submitted, you can send your customers the payment link quickly and easily, e.g. by e-mail or via social media channels, so that your customers can pay securely using the most popular means of payment.
Saferpay E-Commerce
For the secure payment processing of orders on the Internet directly via your online shop. With Saferpay eCommerce, you benefit from cutting-edge security standards – without having to deal with tricky issues such as data storage.
Whether you want to connect to inventory management, ERP or CRM systems, seamlessly integrate the payment window into your webshop, manage recurring payments or oversee one or more webshops simultaneously, we provide you with exactly what you need.
Saferpay Business equips you not only to tackle the most challenging requirements but also gives you access to top service and cutting-edge security standards (PCI DSS certified).
Wallee Gateway Solutions
Start today and offer your customers modern payment methods in your online shop, e-commerce project or in-app. Wallee is particularly easy to integrate, offers many payment methods and a top user experience.
Integrated Plugins for your eshop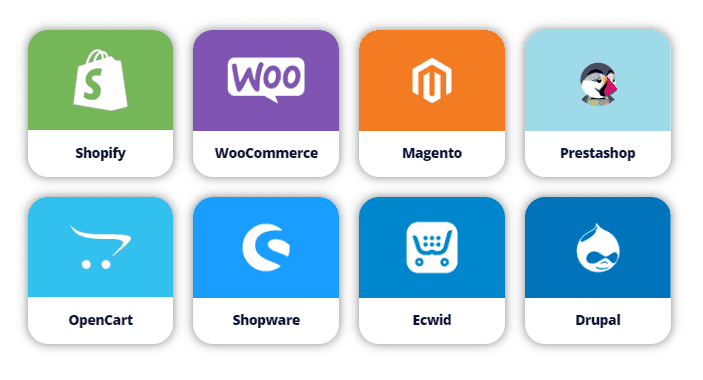 With Vpayments, getting started is easy – in just a few clicks you can start accepting modern payment methods. This is particularly easy with the plugins. Select the plugin, create a free account and follow the short step-by-step description.
With our plugins, many tasks can be realised very easily – without any programming knowledge. Discover different possibilities with the different categories. You will find plugins for integrating wallee's payment management into your shop system, e.g. WooCommerce, Magento or Shopware, as well as into your POS system. Plugins are also available for practical additional functions, e.g. for automatic invoice dispatch, communication with customers and much more.
More Payment Methods
Start today and offer your customers modern payment methods in your online shop, e-commerce project or in-app. Leave abandoned carts behind and offer your customer their preferred payment method.
We've got you covered globally with numerous local and alternative payment methods. They are particularly easy to integrate and offer a top user experience.
Get in touch
One of the strongest pillars of Vpayments is building meaningful and long-term relationships with our customers. These relationships are nurtured through honest and transparent communication.
Contact us by email, or phone and organize a meeting with our team so that we can discuss anything you need.